Or: "We've got so many jobs, you don't even know."
By Caitlyn Hunter and John Clement
We here at FTC know how hard it can be to be on the job hunt. "Technical Communicator" isn't a common job title, so we understand the struggle of trying out multiple search phrases and applying endless filters in search programs like LinkedIn or Indeed. The whole process can be exhausting and sometimes discouraging, so we decided to make it a little easier for all of you.
John and I have had many colleagues and friends send in advice, internships, and job opportunities. We have culminated them all here with simple descriptions to allow for easy skimming. There's no promise that there's a position here for you, but with 18 openings and many more leads, we hope to help at least some of you get connected with an opportunity you might not have otherwise found.
With all this said, we wish you luck on the job hunt and for finding that perfect position.
---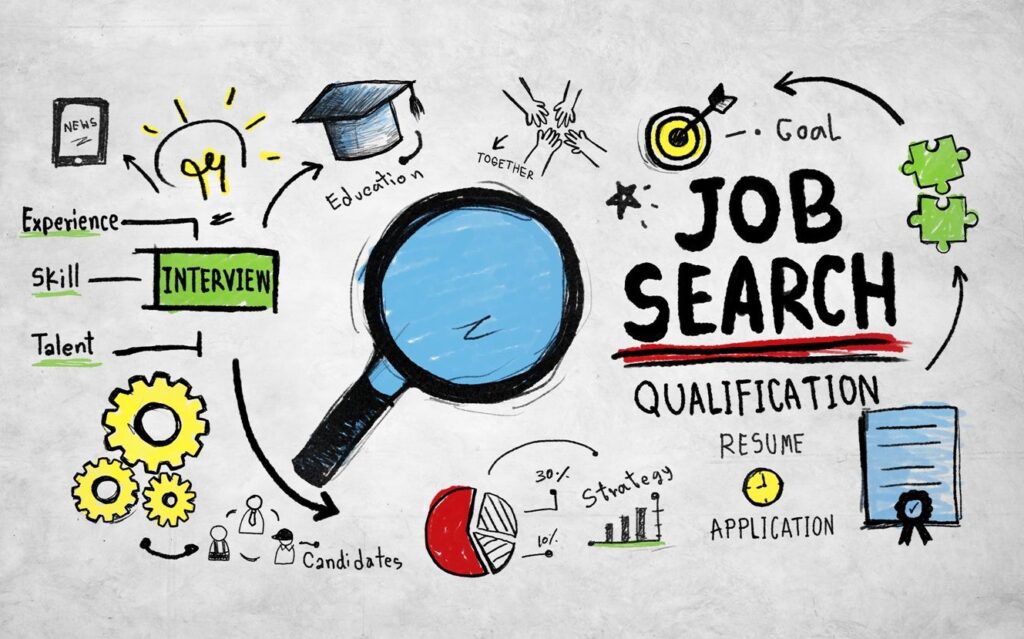 Advice: Job Searching with Confidence
Everyone has to start their job search somewhere. Oftentimes, though, finding where to start can be the hardest part. For those who are already on that search and have combed through lots of "no"s without knowing how to secure the one "yes" they need, knowing where else to look can be just as difficult.
Difficult does not mean impossible, though, and there's hope out there for all job seekers. After all, all it takes is one acceptance letter from the right place to change the course of your career journey. The keys are to develop your professional credentials, walk into each open door with confidence, and seek both intentionally and persistently. At FTC's January meeting with guest speaker John Paz, a professional technical communicator with experience at companies around the world, he outlined a few different tips for those on the job hunt. (Click here for the recording of the full meeting.) These include:
Update your resume — treat it like a design exercise
Get a LinkedIn account
Identify companies you'd like to work with
Job hunt like you're doing academic research
Professionals want to see your best. What exactly is your best? Anything and everything that you've put hard work into! If it's relevant to technical communication, put it into a portfolio, on your resume, and feature it on your LinkedIn profile. This includes volunteer experience, past job experience, class projects, and anything in between. It's not the amount of work or where it comes from that matters — it's how it highlights your strengths and showcases your best professional qualities. In short, don't be afraid to put yourself out there, and put a lot of yourself out there.
So you've put your best self forward in a place where it shines for others to see. Now what? As John's 4th tip says, "Job hunt like you're doing academic research." Submit applications day in and day out. Don't be deterred by jobs, either. Even if you only meet some qualifications, you should submit an application. You have nothing to lose. If you're worried about not being qualified, recognize that being a technical writer is ALL about lifelong learning. To show an employer that you're confident in what you have is a strength in and of itself, and a willingness to learn also showcases adaptability.
All that being said, here's a list of just some of the websites where you can look up jobs as far as the eye can see, taking the search into your own hands.
Note: Not all companies will call the positions they are looking for "technical writers." They may be documentation specialists, editors, and more. Experiment and look closely at job descriptions for the most results.
---
Hot Spots: Job Leads from the Pros
Here, we've collected a few different resources, websites, and tips from professionals on where to find actively recruiting jobs. Some, such as STC's South-Central-Texas' newsletter, will deliver available jobs including remote ones to add to your pool as you search. Other places like Write the Docs' Slack server are good places for you to reach out to a community of like-minded professionals who may help you get a direct connection. Take a look through each of these and see where they lead you!
"The Houston chapter of STC, now known as South-Central Texas chapter, provides job leads to members and Zoom/meeting attendees in blast emails two-three times a week. You can request to be added to the blast email list by emailing me at [email protected]. We don't assist the applicant in applying for available positions or forward an applicant's resume.
Many of positions we receive are also posted on Linkedin website: https://www.linkedin.com/groups/1834259/ or on our Facebook page: https://www.facebook.com/groups/stchouston"
— Source: Thomas Foster
"STC provides members with a robust Job Bank and Career Center where they can search for career opportunities with leading organizations from around the world. In addition to identifying career opportunities, members can access resources designed to help technical communicators at every stage of their careers. Post a resume, search the job listings, or create a personal job alert to let you know when jobs you want are available. This service is free to members."
— Source: Society for Technical Communication
"I can recommend sending early career technical communication professionals to the friendly and free Write the Docs community on Slack. The #career-advice great channel has relevant engagement with active community support, and the #job-posts-only channel is very active.
Also, let's introduce them to open source software where they can build experience while they build community. My friend Sonia Singla wrote a great blog post about how to get started as a contributor in the Cosmos blockchain ecosystem."
— Source: Barrie Byron
"I recommend searching through LinkedIn under Internships… they won't be categorized as 'technical communication' though. Most internships are hiring for "teams" and will have language looking for engineering/solutions interns, but some are really looking for interns to join an engineering/developer team. You may be a little late in the process as many companies are sending offers already. However, there are some great Co-op opportunities listed right now with IBM and Google still has some intern spots posted, last I checked. National Instruments also had a TC internship. Good Luck!"
— Source: Laura Soran
(Not tech comm specific, but had many roles that might appeal to students.)
The UCF Lockheed Martin College Work Experience Program (CWEP) allows undergraduate and graduate students to gain real-world work skills and abilities relevant to their academic and career goals. CWEP is a unique, year-round paid opportunity to have hands-on learning experiences.
If you will be a full time UCF student next year and are looking for technical writing work experience, please take a look at this program. Many UCF tech comm students and past FTC members have taken part in the program and found the experience helpful. You get hands-on training with the software they utilize onsite and in-depth experience with the company programs. Some of our club members who have been in the program have seen for themselves that the company is passionate about helping students succeed, doing all they can to ensure you get the training you need to do the job well. The program requires a commitment of two consecutive semesters, and work is 12-25 hours per week. You can read more and apply on their website.
---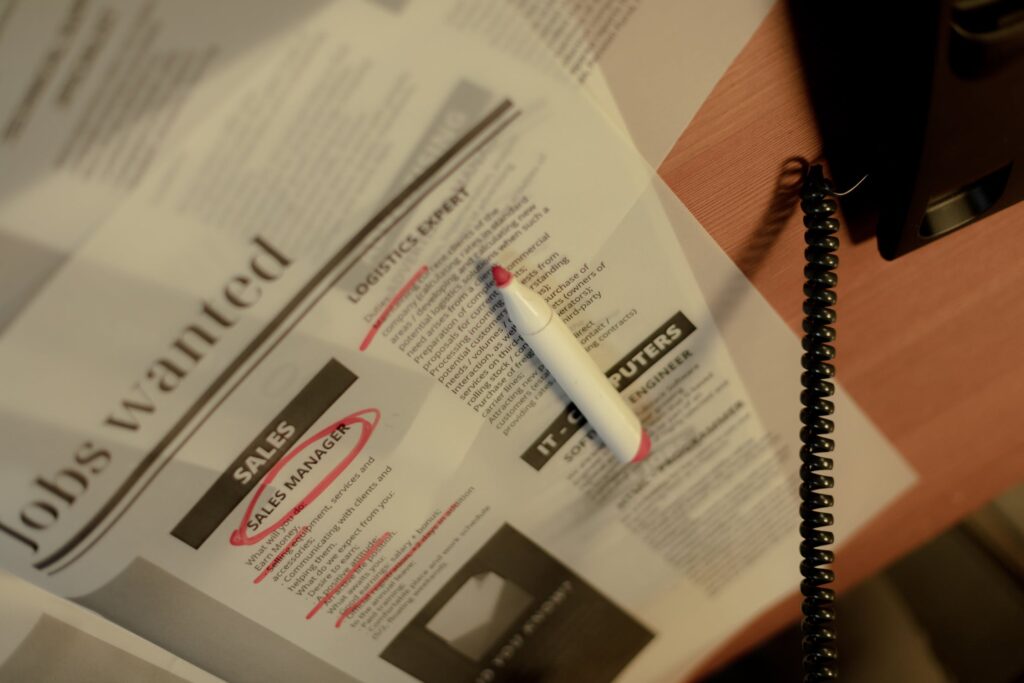 CURRENTLY AVAILABLE POSITIONS
Internships
Moving from leads on where to search, let's move to some positions that are a little more certain and talk about the internships that have been sent to us. For some of the younger club members, we know you're trying to build up your portfolio and gather experience. Here we have a small collection of positions that may appeal or at least suit your needs. Just as a warning, the top one from L3Harris has the closest deadline with the application phase ending Feb 12, but explore all the opportunities to find the one that's right for you.
Full-Time
Qualifications: 

Pursuing a Bachelor's Degree in a technology field
GPA of 3.0 or greater

Notes: L3Harris is actively searching for a UCF intern and new grad until mid-February, so these are great opportunities to go for. You can apply directly on the website or email [email protected] with questions.
Full-Time
Qualifications:

Currently enrolled in computer science, information technology, mathematics, psychology, or related degree program
Junior, Senior or Graduate student at an accredited college/university in May 2022

Notes: The IT Internship program is focused on providing interns exposure to Florida Blue's business processes and the IT systems that support it. Candidates have the opportunity to choose from one of the 6 internship tracks.
Full-Time
Qualifications:

Students must have a graduation date between May 2022 and December 2022.
Pursuing a degree in Computer Science, Analytics, Management Information Systems or another similar field
Hours are flexible.
Notes: TC Camp has both Internship and Volunteer opportunities. It may be a good way for people to build a portfolio or earn college credits. At the moment its internships are only unpaid, but for those seeking to gain experience, this may be a good opportunity to pursue.
Available positions include: Research Writer, Grant Writer, SEO Writer, Editor, Transcription Proofreader, and Social Media Writer.
Recommended by Janice Summers
---
Local/Remote Jobs
Internships are steps that can be important, but everyone has to take the plunge into the field of proper jobs eventually. So here we have a bountiful selection of positions, split into two groups: jobs in the local area within about an hour's drive of UCF (or are fully remote) and then everything else. We have the former group listed first since we anticipate that most of our followers will be interested in these. Then will come the non-local positions.
Both groupings are arranged the same way. The jobs that need the least amount of prior experience will come first, with priority being given to jobs with closer application deadlines. And with that explained, I will not detain you any longer. Happy hunting.
Full-Time
Entry Level
Qualifications:

Bachelor's Degree in a technical field
GPA of 3.0 or higher

Notes: L3Harris is actively searching for a UCF intern and new grad until mid-February, so these are great opportunities to go for. You can apply directly on the website or email [email protected] with questions.
Full Time
Entry level
Qualifications:

Recommended: 2-3 years email marketing (cybersecurity/IT exp preferred)
Bachelor's Degree in marketing, communications  or related field, preferred
JHT – Technical Writer
Full Time
Entry level
Notes: Hiring 2-3 technical writers. Email Julia Southwick a resume to be considered:

[email protected]
Full Time
Qualifications:

Recommended: 3+ years of technical writing with SaaS products

Notes: They are growing fast and will continue to add more positions in the following months.
Full Time
Qualifications:

Bachelor's Degree in journalism, communications, or related field.
5+ years editorial experience
Full Time
Qualifications:

Bachelor's Degree in journalism, communications, or related field.
5+ years editorial experience

Notes: For more info, contact Brock Dalton –

[email protected]

, 919-520-3492
Full Time
Qualifications:

Bachelor's Degree required
6-9 years writing for a living that includes websites, e communications, direct mail, advertising, editorial
---
Non-Local Jobs
Full Time
Qualifications:

BA/BS in a technical field OR journalism (or related) OR equivalent practical experience
Have 3+ years' experience in a technical communications role

Note: This Disney job is a hybrid position, 3 days in the office and 2 days remote.
Full-Time
Qualifications:

Ability to obtain Secret Clearance. US Citizenship required.
High School diploma or equivalent.
30+ hours of technical/vocational training in English-related field
3+ years performing as a technical writer
Full-Time
Qualifications:

Bachelor's Degree OR 4 years relevant experience
4+ years of professional business writing experience using plain language
Full-Time
Qualifications:

Undergraduate degree in English, journalism, communications, humanities, liberal arts, or related disciplines
8+ years of prior relevant experience
Full-Time
Qualifications:

A bachelor's degree in Communications or relevant discipline
8+ years of experience in communications with a focus on branded PR campaigns, media relations, issues management, and employee engagement
That is all of the postings we have for now, but they are only some of many. The more you look, the more you'll find. Even if it may be intimidating, remember that you have nothing to lose and everything to gain in applying for a new position. Your future self will thank you for putting yourself out there.
Outside of this article, FTC often publishes new job and internship listings that are sent to us via Discord, social media, and our mailing list. Stay checking those if you're on the job search. If there is interest in it, we may just write more editions of this article topic in the future as well.