The Future Technical Communicators Club (FTC) is a Registered Student Organization at UCF. Established in 2000, our organization is dedicated to helping students pursue careers in technical communication. FTC also works closely with the Florida chapter of the Society for Technical Communication (STC) to share knowledge and resources on anything technical communication.
At FTC, we provide opportunities for academic and professional development, networking, leadership, and much more. Membership is open to all students interested in the technical communications profession, regardless of major or school year. And better yet, it's free! Swing by to connect with us, whether on zoom or campus. We look forward to seeing you there!
Our History
In 2000, two students founded FTC at UCF. Erica Olmsted, a graduate student, and Bob Whitley, an undergraduate, recognized the need for an organization that could help technical communication students develop professionally. They approached Dr. JD Applen, a professor in the English department, who agreed to serve as the faculty sponsor.
The original purpose of FTC was to connect students to professionals in the technical communication field and to provide weekend workshops where students helped one another learn the software and skills that were not covered in their courses. The founders wanted to create an on-campus community of students interested in technical communication. Membership, much like now, consisted of students from other majors as well as tech comm students.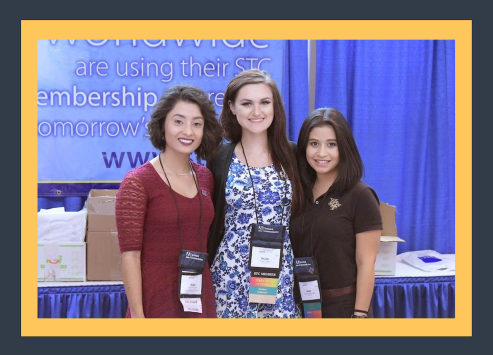 Today, FTC boasts over 100+ members and continues the tradition of its founders to provide educational and professional resources on technical communication.