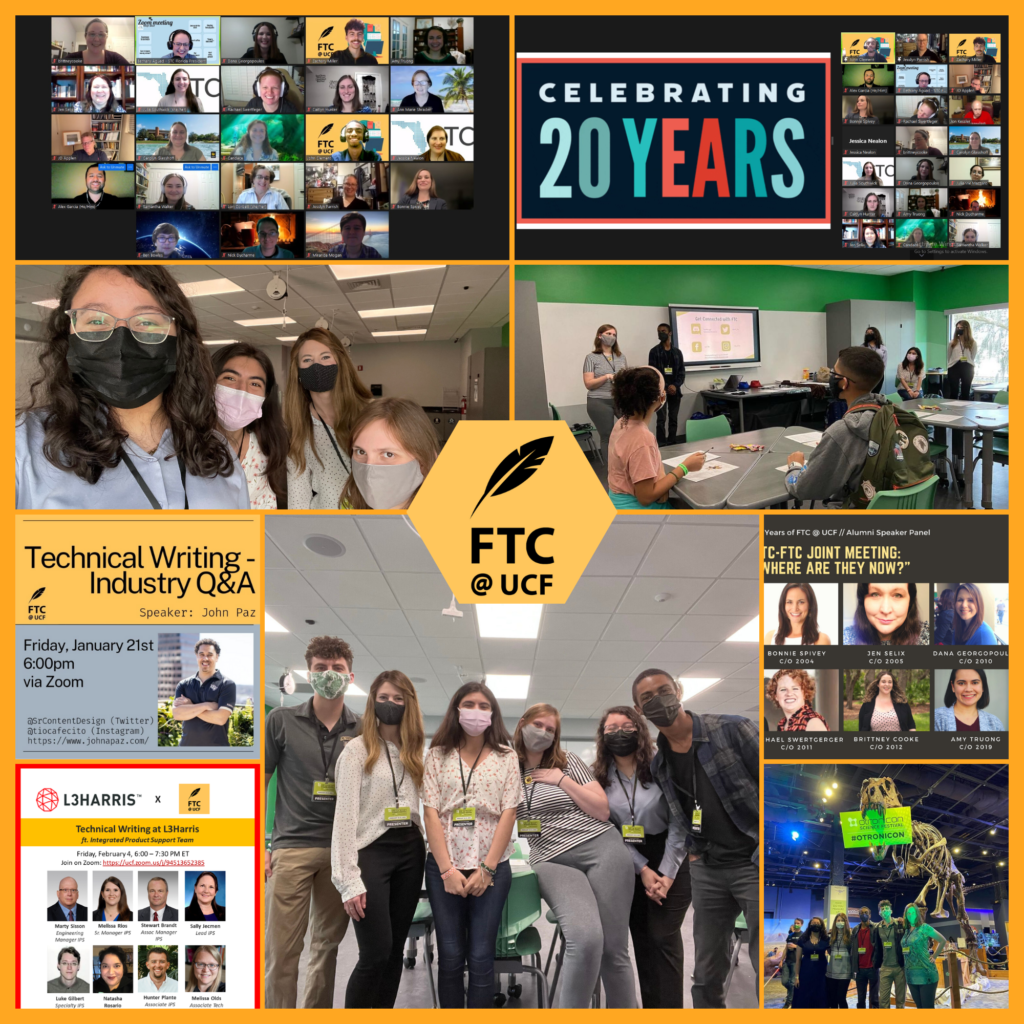 The Future Technical Communicators (FTC) club at UCF is dedicated to helping students and recent grads pursue careers in technical communication. What exactly does that mean? We work together to master the skills we will need once we graduate to create any kind of documentation for technical processes. That can mean everything from writing instructions to designing user-friendly websites.
Our general body meetings are typically held every other week. They are primarily online via Zoom with occasional hybrid or in person events. Our general body meeting topics include guest speaker presentations, tech comm discussions, and skill sharing workshops.
Dr. J.D. Applen and Dr. Carolyn Glasshoff serve as faculty co-advisors to FTC. In our efforts, we are partnered with the Society for Technical Communication (STC). FTC members, whether students or alumni, are allowed to attend both FTC and STC meetings as well as become involved in our joint mentoring program.
Our club is open to any student interested in technical communication, so what are you waiting for? Get connected and become a member today!
---
Latest Blog Posts
Spring 2023 FTC Update
From Julianna Schook, FTC President Hello everyone and welcome to the new semester! I hope you all had a wonderful winter break! I am very excited for the upcoming events this semester and ask that, in regards to these events, …
December 2022 Newsletter
Hello, everyone!Thank you so much for being a part of FTC during the Fall 2022 semester. We've come a long way and truly have so much to celebrate. Currently, there are many developments regarding future job and school opportunities in the …