You won't want to miss the General Body Meeting this Friday, February 4, 6:00 pm, when we welcome guest speakers from L3Harris!
Eight members from L3Harris' Integrated Product Support Team will share their experiences working at one of the nation's largest aerospace and defense companies. The meeting will include a presentation about technical writing at L3Harris followed by a Q&A session.
Join us to hear from these guest speakers:
Marty Sisson, Engineering Manager IPS
Melissa Rios, Sr. Manager IPS
Stewart Brandt, Assoc Manager IPS
Sally Jecmen, Lead IPS
Luke Gilbert, Specialty IPS
Natasha Rosario, Specialty IPS
Hunter Plante, Associate IPS
Melissa Olds, Associate Tech Writing
Meeting details:
Friday, February 4, 6:00 pm
Zoom link: https://ucf.zoom.us/j/94513652385
Meeting ID: 945 1365 2385
See below for the full bios of the L3 Harris Integrated Product Support Team.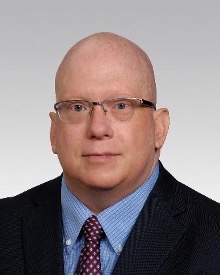 Martin C. Sisson
Department Engineering Manager

Marty has been with L3Harris for 3 1/2 years in his current role as Engineering Manager. Prior to his time with the company, he retired from the United States Air Force with over 23 years of service in the Aircraft Maintenance and Logistics career field. In addition, he spent two years as a public-school teacher (Electronics) and nearly three years with the US State Department working on logistics projects around the globe.

You can connect with Marty on LinkedIn.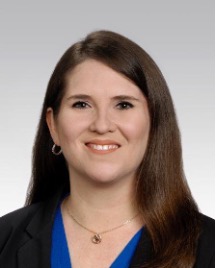 Melissa Rios
Sr. Manager, Integrated Product Support
Melissa graduated from UCF with a BA in Technical Communications in 1995. She has over 25 years' experience in the Technical Writing field with most of that time in the defense industry.
She has worked for L3Harris Technologies for a total of 20 years doing a variety of tasks from Technical Writing, Training Development, Logistics, Proposals, Business Development, Integrated Product Team Lead, and Group Leader. She is also the L3Harris POC for the UCF Technical Communications partnership.
You can connect with Melissa on LinkedIn.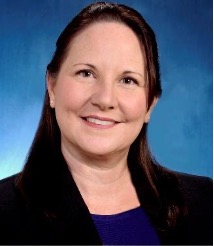 Sally Jecmen
Lead, Integrated Product Support
Sally has been with L3Harris for 18 years. Prior to that, she worked for Lockheed Space Operations at Kennedy Space Center developing online training in support of Shuttle and Rocket Operations.
Sally graduated from UCF with an MA in Instructional Systems Technology and undergraduate work in Software Engineering.
Currently in our Robotics Enterprise, Sally has worked in several positions as Integrated Product Support Lead, Integrated Logistics Support Manager, International Pursuit Lead, Proposal Manager, Learning & Development Manager, Employee Resource Group Manager, Instructional Systems Design Specialist, Training Specialist, Technical Writer, Group Leader, and Logistics/Depot Support Engineer. She also serves as an L3Harris United Way Ambassador.
You can connect with Sally on LinkedIn.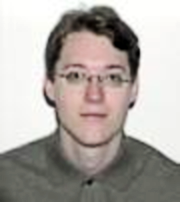 Luke Gilbert
Specialty Integrated Product Support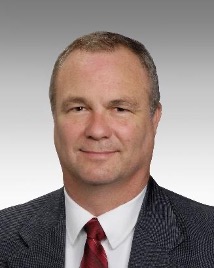 Stewart Brandt
Associate Manager, Integrated Product Support
Stewart has been working with L3Harris for almost 5 years as a Technical Writer and Integrated Product Support Engineer where he leads a program on all IPS matters. He also supports proposals within the IPS arena and is a Group Leader for personnel around the country. Stewart has also been a Field Engineer and Technical Trainer for communication equipment with a previous company. He is also a member of the Georgia Air National Guard.
You can connect with Stewart on LinkedIn.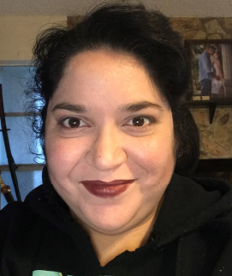 Natasha A. Rosario
Integrated Product Support Specialist
Natasha graduated from UCF in 2011. She was hired at L3Harris in 2016 and has served L3Harris in Technical Writing, Logistics/Supply Support. She is currently supporting a Proposal, Item Drawings and Material Planning.
You can connect with Natasha on LinkedIn.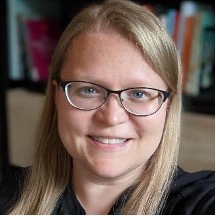 Melissa Olds
Associate Technical Writer, New College Grad
Melissa started working at L3Harris last year after graduating from UCF with a BA in English/Tech Comm. Before that she completed a Tech Writing Internship with L3Harris over the summer of 2020.
Melissa's focus is in technical editing and complex document development.
You can reach Melissa at [email protected].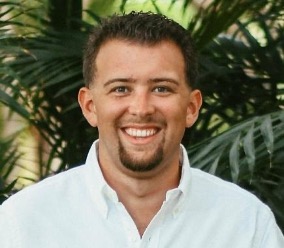 Hunter Plante
Associate, Integrated Product Support
Hunter graduated from UF in 2019 with a BS in Industrial & Systems Engineering. He was hired in 2019 specializing in Technical Writing, Process Improvement, Logistics, and Metrics. He also received his Maintenance Management Certification through Life Cycle Engineering.
You can connect with Hunter on LinkedIn.