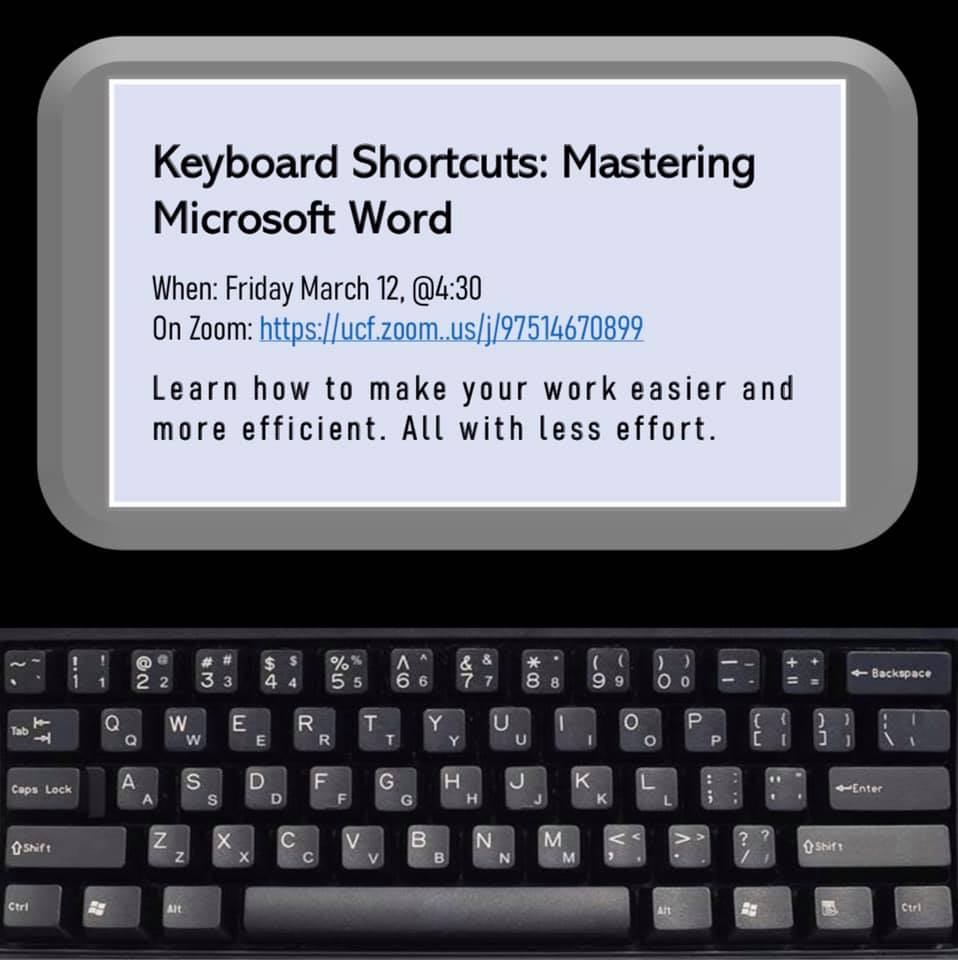 Keyboard Shortcuts: Mastering Microsoft Word
Date: Friday, March 12
Time: 4:30pm
Our next general body meeting is coming up this Friday. Learn time-saving shortcuts, tips, and tricks you should know to improve the efficiency of your typing. We'll be sending out an announcement with the call details on social media.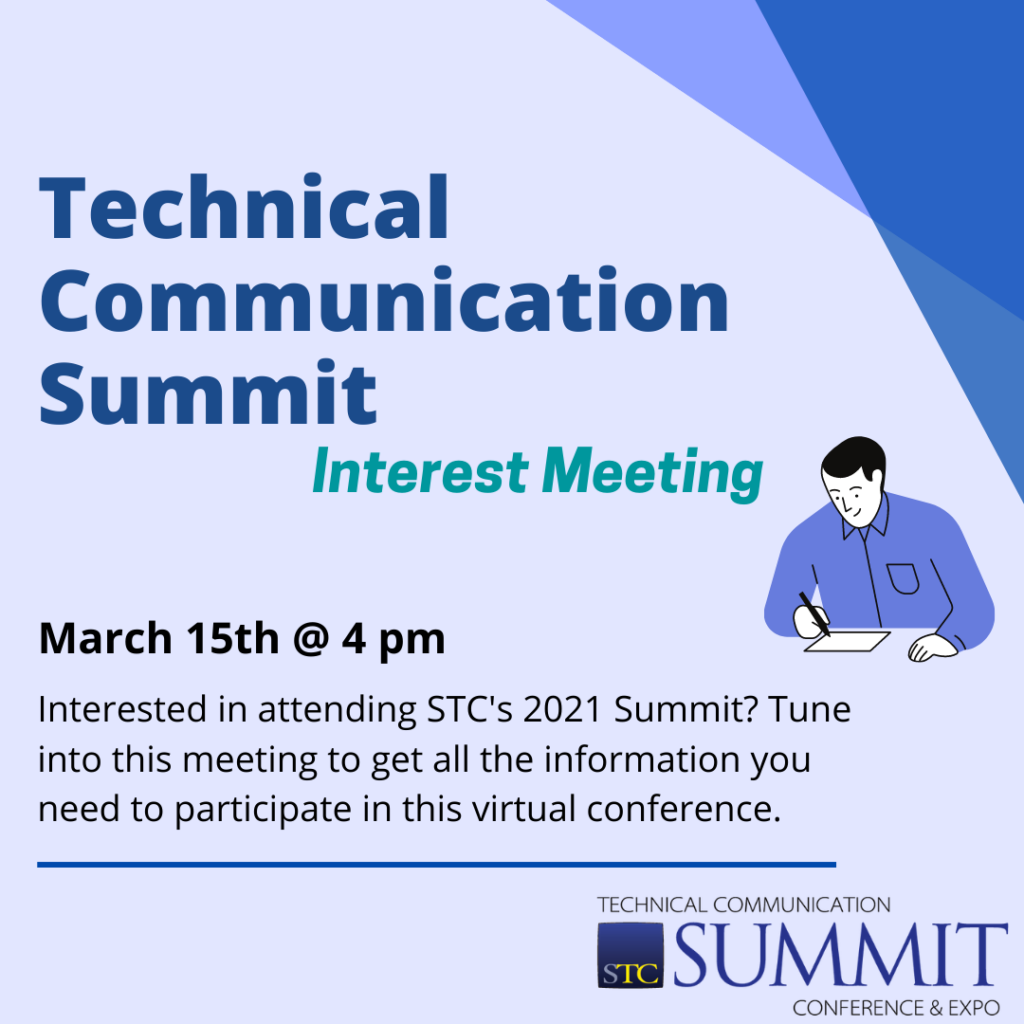 STC Summit Interest Meeting
Date: Monday, March 15
Time: 4:00pm
STC's annual tech comm conference, the STC Summit, runs from June 5-9. It is fully virtual this year. If you want to learn more about the Summit, the benefits of attending, and how you may be able to attend for free, join us on March 15 for a short informational meeting.
IMPORTANT: For STC Student Members, one way to attend the Summit for free is by signing up to volunteer at the event. Applications to become a student volunteer are open until March 15. Sign up here to volunteer at the Summit.
"Through the Generations: The Enduring Value of Technical Communication" ft. Lori Meyer
Date: Friday, March 26
Time: 7:00pm
Lori Meyer from STC is returning as a guest speaker at our upcoming general body meeting. She has prepared a presentation for us on the value of choosing a career in technical communication. Be sure to join us for an engaging message with a Q&A session at the end.
Video Game Night
Date: Thursday, April 1
Time: TBA
Spend April Fools' Day with us as we break out games such as the Jackbox Party Pack, Among Us, and Scribblio. Get ready to compete and have some fun!